We Are A Certified DOT Testing Site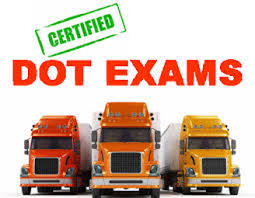 Dr. Cunanan can be found on the National Registry of Certified Medical Examiners. There are few certified testing sites authorized to perform DMV/DOT Medical Examinations within Kern County, and we are proud to be one of them.
The staff are trained and certified to provide both Alcohol and Drug Testing, so whether you're in need of a pre-employment, random, suspicious, post-accident alcohol/drug test, or are renewing or attaining your Commercial Drivers License for the first time, we can provide what you need to get you on your way.
Call our office today at (661) 725-2914 for more information!